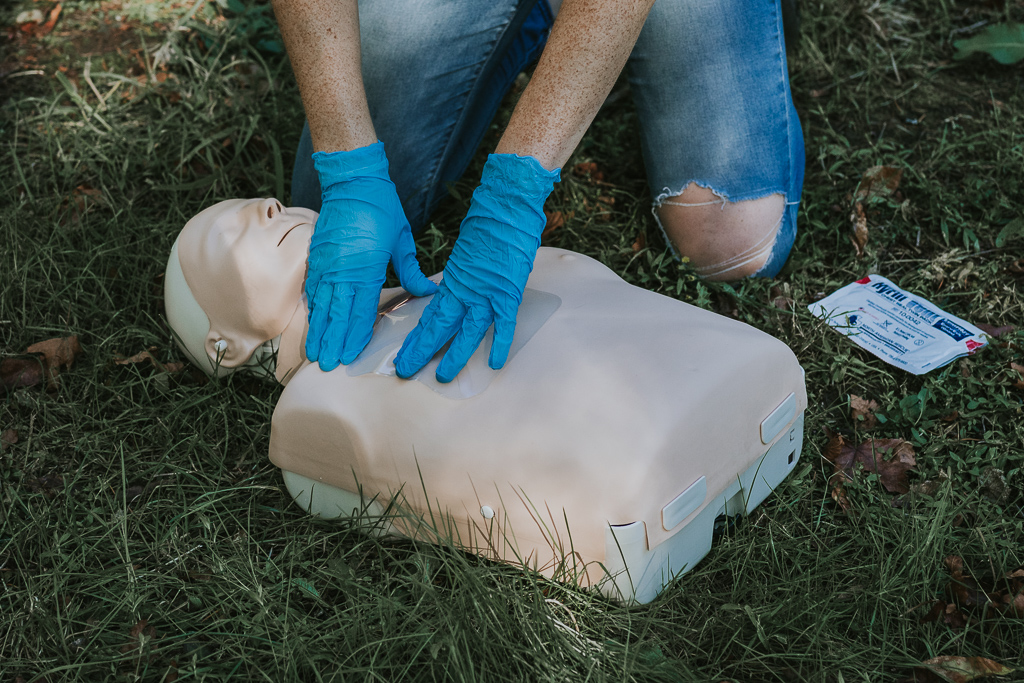 We currently offer Stop The Bleed certification courses for the greater Portland, OR area.

Our Stop The Bleed certification is a one day course consisting of hands on training structured around the MARCH model (M-massive hemorrhage, A-airway, R-respiratory, C-circulation, and H-hypothermia), synonymous with Tactical Combat Casualty Care (TCCC). Often times, the person next to a bleeding victim may very well be the one most likely to save them. Through this training you will learn to be an immediate responder, a person who recognizes life-threatening bleeding and can act quickly and confidently to apply proper bleeding control measures.
Guerrilla Tactical instructors are licensed and certified and use training materials that have been specially developed to teach you proper bleeding control techniques. You can be assured that our instructors will keep you engaged and continue to work with you until you are confident in demonstrating the proper skills in controlling life-threatening bleeding. At the end of successful course completion you will receive a certification in Stop The Bleed and the confidence and know how to assist in saving lives.
UP COMING COURSE DATES:

Saturday November 7th 2020 STB course – FULL

More dates TBA.

______________________________________________________________________________________
We offer private courses for groups up to 12. If you have a group who would like to book with us please email us at jack@guerrilla-tactical.com