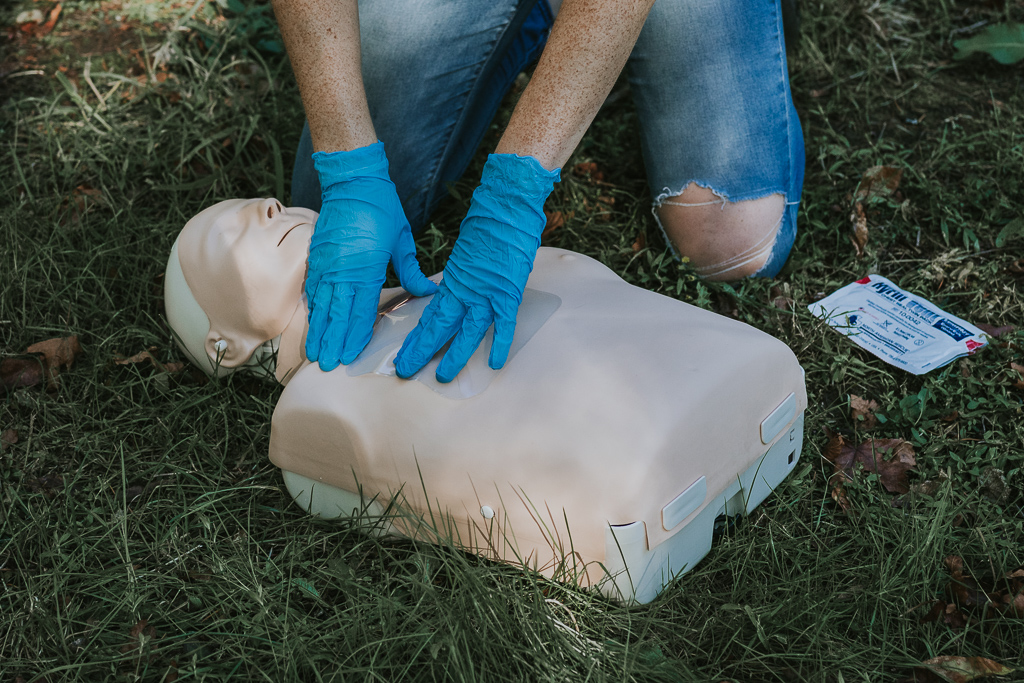 Guerrilla Medical Course – $750 per group.
You supply the group and a space and our team will bring the training to you. In true guerrilla fashion, we'll train in backyards, houses, parking lots, parks etc.
Our Guerrilla Med Course aims to keep costs per person low but to still get people quality trauma based medical training with the immediate responder in mind. Serving the greater Portland, OR area our Guerrilla Med courses consist of 8 hour training days, mixed with theory and practical hands on training utilizing state of the art props and stress multipliers to give you a feel for what you would be dealing with in a real world scenario. Upon successful course completion you will walk away with a certification in Stop The Bleed and the knowledge and confidence to assist in saving lives.

This a one day course consisting of hands on training structured around the MARCH model (M-massive hemorrhage, A-airway, R-respiratory, C-circulation, and H-hypothermia), synonymous with Tactical Combat Casualty Care (TCCC). Often times, the person next to a bleeding victim may very well be the one most likely to save them. Through this training you will learn to be an immediate responder, a person who recognizes life-threatening bleeding and can act quickly and confidently to apply proper bleeding control measures.
Guerrilla Tactical instructors are licensed and certified and use training materials that have been specially developed to teach you proper bleeding control techniques. You can be assured that our instructors will keep you engaged and continue to work with you until you are confident in demonstrating the proper skills in controlling life-threatening bleeding.
Ideal group size is 12 – 20 but we can work with smaller groups. For more information or to book with us please email us at jack@guerrilla-tactical.com